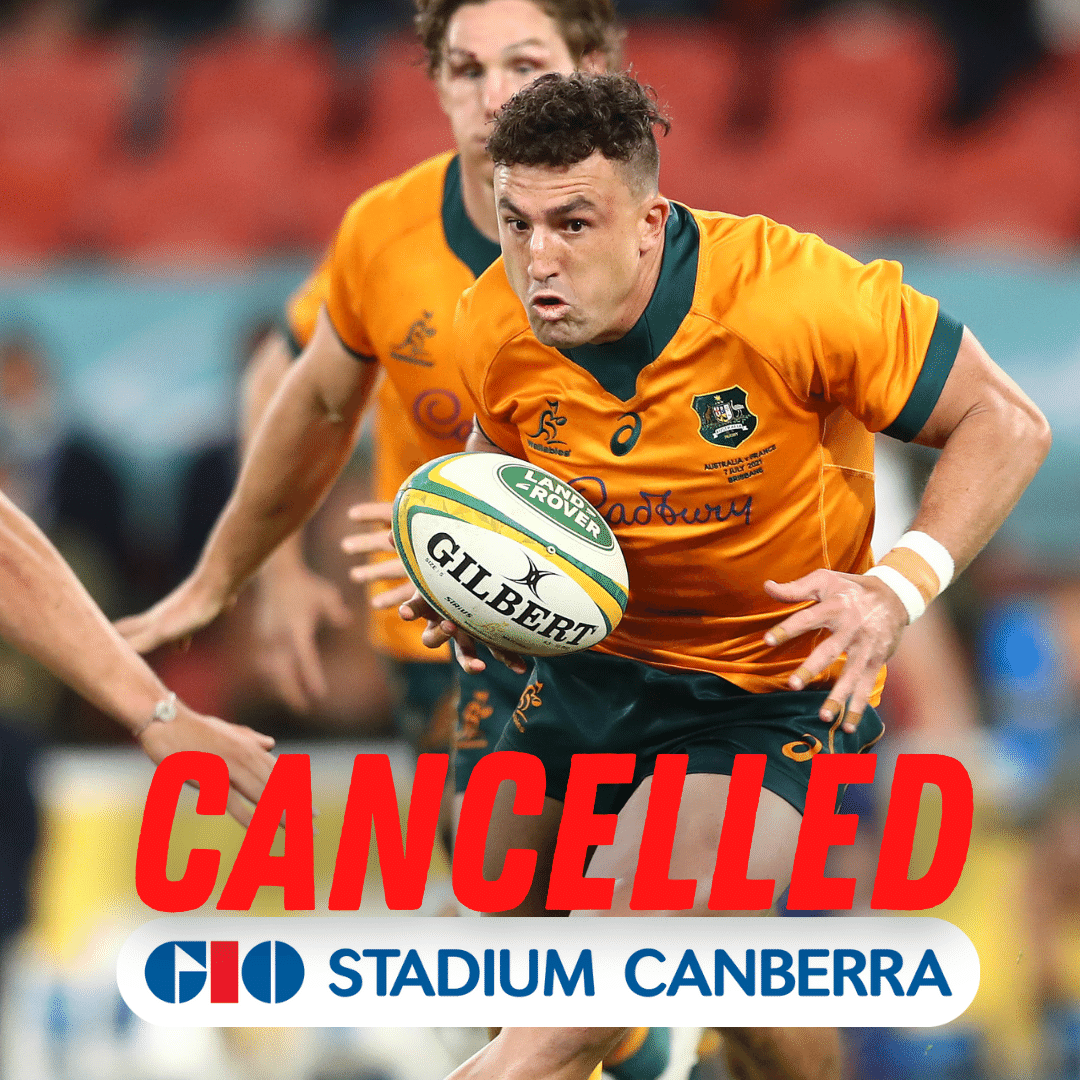 Rugby Australia has announced the fixture between the Wallabies and Argentina, scheduled for 2 October 2021 at GIO Stadium will now be played in Queensland as part of a revised eToro Rugby Championship.
While it is disappointing the Wallabies vs Argentina match will not be played in Canberra this year, the current COVID-19 outbreak in the ACT and the ongoing health and safety of Canberrans remains the highest priority.
Rugby Australia will advise refund arrangements.