Crusty Demons: Rise of the Demons 2019 Tour
After a 10+ year absence from Australian shores, extreme freestyle motorcycle legends Crusty Demons will return down under with their brand-new live show 'Rise Of The Demons'.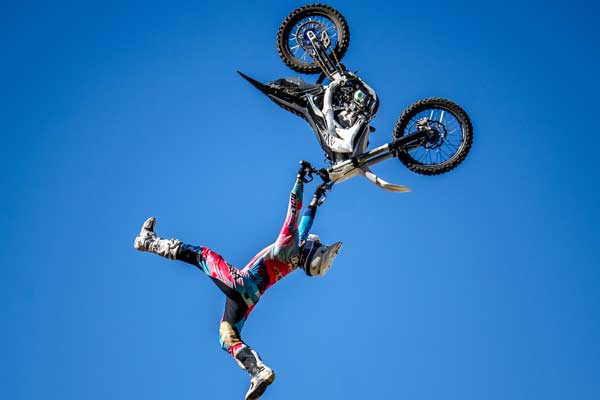 With 11 world records to their name, the Crusty Demons continue to make headlines around the world with true believers blessed with some of the most radical, death-defying stunts known to humankind, with riders pushing to go bigger, faster, higher, and more insane than before.
The ginormous tour will trek around Australia with a show at GIO Stadium Canberra on Saturday night, 9 November 2019
"Crusty Demons is the reason I started riding dirt bikes, so to now be given the opportunity to be a part of the Crusty Demons is a dream come true," says Australian Crusty Demon's rider Pat Bowden.
"I can't wait till the tour because I'm going to send it bigger than ever for the Crusty fans."