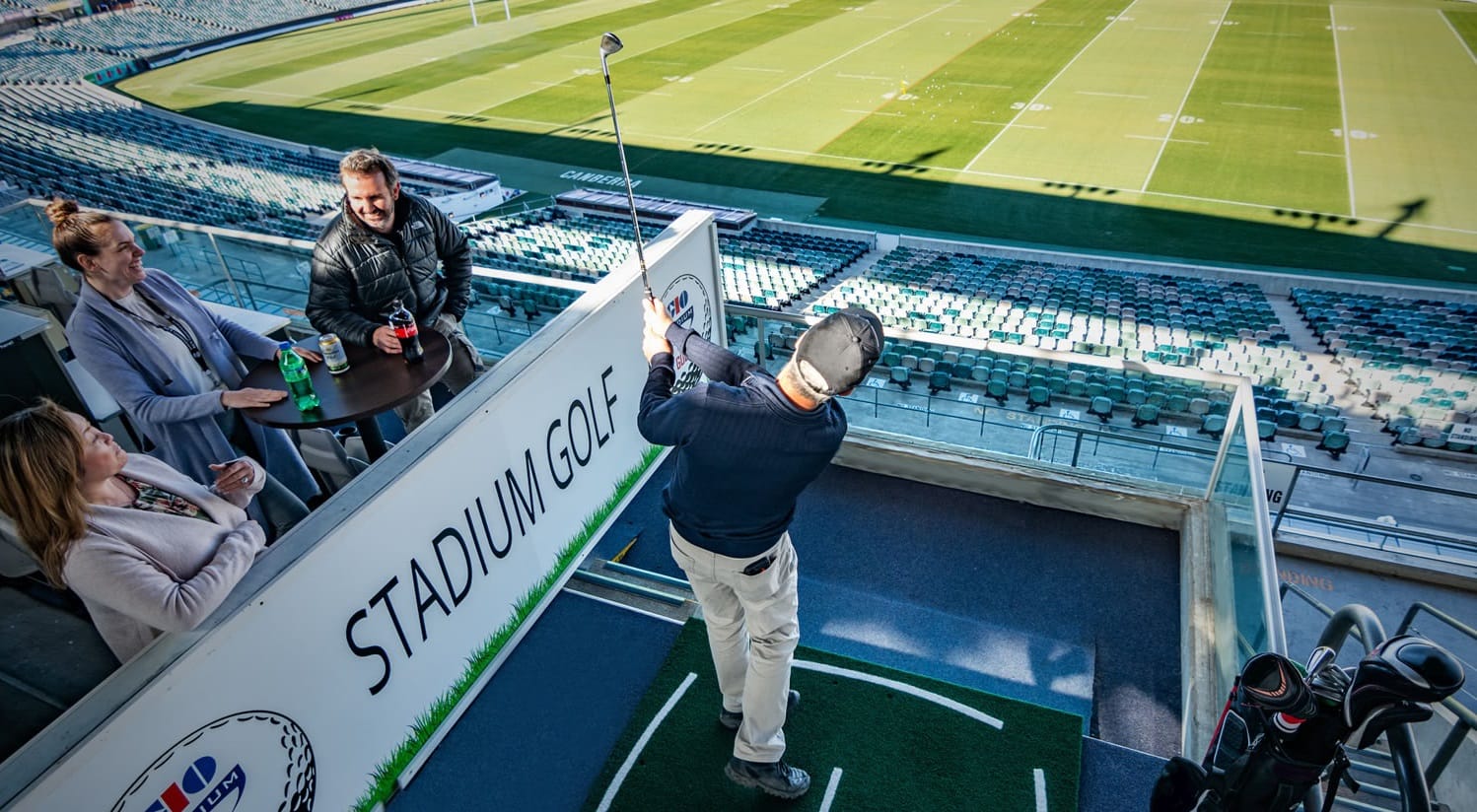 The lead up to Christmas is always busy and organising a memorable Christmas party is usually pretty low on the priority list.
Let's face it though, last minute plans inevitably lead to dull and poorly attended end of year parties.
It doesn't have to be that way!
We believe Stadium Golf can tick all your boxes and ensure you and your work colleges enjoy a well-deserved amazing end of the year celebration.
It's hard to beat summertime in Canberra, so heading outdoors is the ideal situation
Fun activity based entertainment to lighten the mood – an enjoyable experience for serious golfers, beginners and non-golfers alike
F&B packages including delicious BBQ menus, cold beer on tap and a selection of regional wines
Clubhouse facilities and private spaces for small and large groups
Sessions across the day including 5:00pm and 7:30pm sessions that cater for the notoriously busy
The 10 hole course takes about 90 minutes to complete and there is a shot clock to keep each group on track. Each player gets to play 3 shots from each teeing platform and scoring is based on the proximity to hole of your closest shot.
Click here to find out what it's all about
Bookings are limited!
To secure your corporate or group booking contact us now on info@giostadiumcanberra.com.au
For online bookings and more information visit www.giostadgolf.com.au