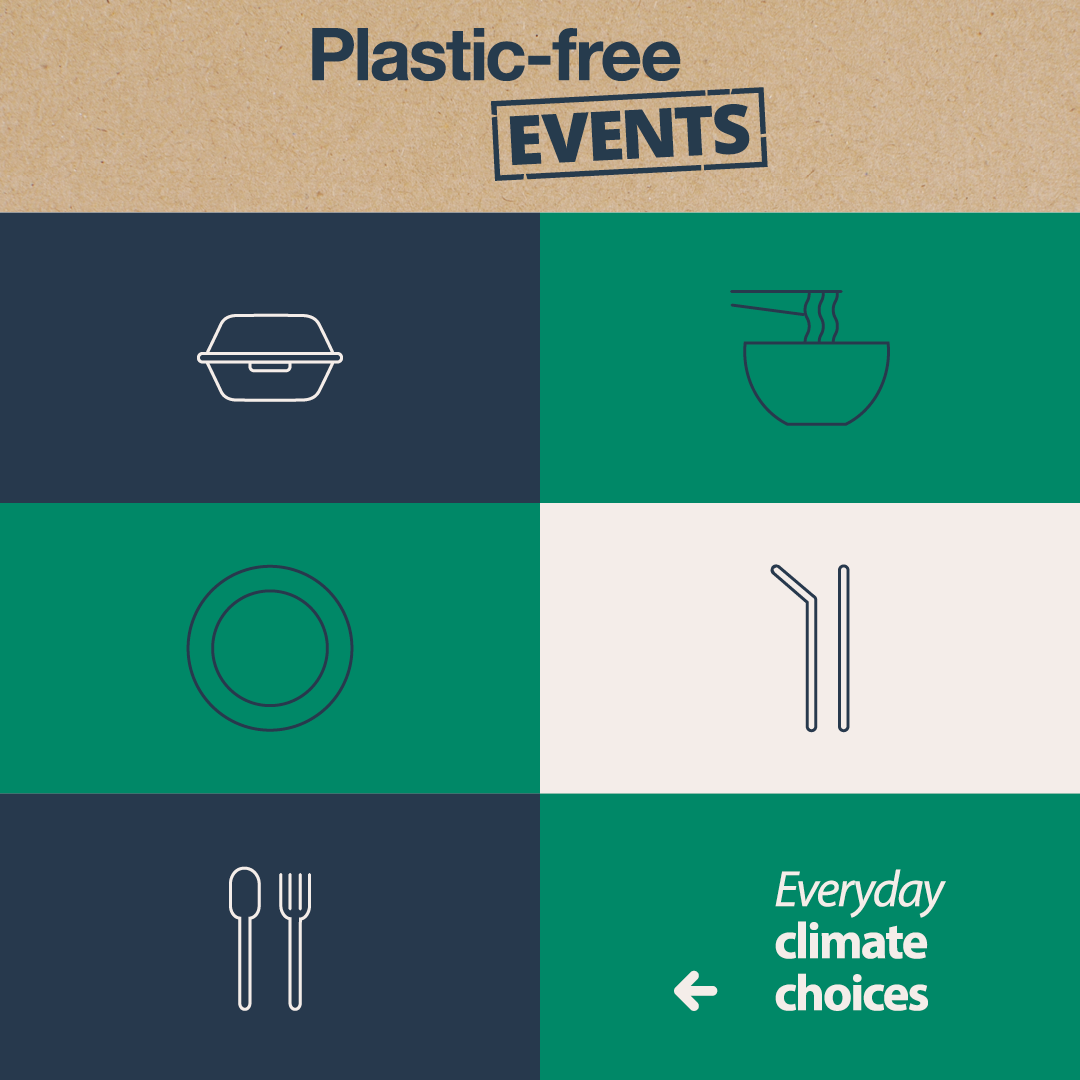 Venues Canberra is pleased to be part of the ACT Government's Plastic Free Events program and we are phasing out single use plastics at GIO Stadium Canberra.
We are working closely with our caterers, hirers and event organisers to lead by example for public events.
This is our plan to phase-out single use plastic at our venues in line with changes to the laws in the ACT.
Year
Items
 
Alternative product
Elimination status
2021
Sandwich containers

Paper, cardboard or compostable aluminium containers
Eliminated
Salad bowl containers

Paper, cardboard or compostable aluminium containers
Eliminated
Plastic cutlery and/or its wrapping

Bamboo or wooden cutlery
Eliminated
Soup bowls
Paper, cardboard or compostable aluminium containers
Eliminated
Stirrers
Popsicle sticks
Eliminated
2022
Straws
Eliminated
Sauce / condiment packets

Squeeze bottles – sauce in price of product
To be eliminated
Plastic 'sleeves' (ie: Sushi wrapping)
To be eliminated
2023
Soft drink / water bottles

Cans and/or Water in tetra
Eliminating
Lids for coffee cups

To be eliminated
2024
Pie / Sausage roll packets

To be eliminated
Plastic cups
Paper or cardboard
To be eliminated
Chip / nut packets

To be eliminated
Find out more about how the ACT is taking action on single-use plastic: https://www.cityservices.act.gov.au/recycling-and-waste/single-use-plastics